WELCOME UNIT 143 of

GREATER ST. LOUIS

Hey! We hope you enjoyed the Sectional, and if you weren't able to attend, never fear! The upcoming Regional this summer promises to offer many chances for all levels to succeed. Our schedule is all new this year. Two- session events will be held in the morning and afternoon. In addition, there will be events each evening. You can check it out by looking below for details.

The Board is very interested in your ideas. Contact me or any board member directly with any questions or comments. Enjoy your upcoming games.

Becky Hubert

St. Louis Gateway to the West Regional

August 13 - 19, 2018

Brand NEW Schedule Good for I/N's & Entire Field

2-Session Prime Time Events now at 9:30 AM and 2 PM

Evening Events at 7 PM

FREE Newcomer Lesson (10 am - 12 pm) & Blackpoint Game at 1 pm on Mon

299er I/N Pairs All Sessions Mon - Sat

Three Gold Rush Pairs (0-750) & A/X Pairs on Tues, Thurs, & Fri

Two 3-Session Evening KOs

Two 4-Session Prime Time KO's

Four Bracketed Swiss, 2-Session, Daytime Events

Barometer Pairs (Qualifying) & BCD Pairs on Sat

New Combo Pairs/Teams Event Sat Evening

2-Session A/X/Y Swiss & Bracketed Swiss (0-3000) on Sun

Click HERE for complete two-page schedule

Illini Regional in Champaign, Illinois

Memorial Day Week, May 22 - 28, 2018

Enjoy great hospitality and competing for Masterpoints.

Click here for flyer with location and event details.

Upcoming Events at Area Clubs

May

St. Louis Bridge Center. Win an Olympic Medal! Friday May 25 at 2:30 PM. Play duplicate bridge in the Senior Olympics. Must register by noon, May 17. Click here for details

J's Bridge Pad. Free duplicate class Friday, May 25, 10 AM. Intro to duplicate bridge for social players. Click here for club website.

June

St. Louis Bridge Center. Noted bridge columnist Phillip Alder presenting three-session seminar June 15 - 16 2018. Click here for topics and registration details.

J's Bridge Pad. New open pairs game beginning on Saturday, June 2, at 9:30 AM. Click here for club website.

---------------------------------------------------

Longest Day Events

J's Bridge Pad. On Tuesday, June 19, 10 AM Bridge & Mah Jongg and on Thursday, June 21, Games at 10 AM and 6:30 PM. Click here for details.

Bridge Haven. On Wednesday June 20, 10:30 AM Game with Phyllis and 6:30 PM game with Mike and Ed.

St. Louis Bridge Center. On Thursday June 21, games at 9 AM, 1 PM, and 6 PM. Silent auction and raffle tickets for chance to play with a local "pro". Click here for details.

-------------------------------------------------------

St. Louis Bridge Center. Summertime Crash Course with Linda Powers, 4 Tuesday classes beginning June 5, 1:30 - 3:30. Click here for registration details.

St. Louis Bridge Center. Bidding in the 21st Century with Gail Hawkins, 8 Thursday classes beginning June 7, 1:30 - 3:30. Click here for registration details.

2018 Youth Bridge Camp

Sunday, June 24 - Saturday, June 30, 2018

Lake Williamson Center, Carlinville, IL

Click here for Camp activity schedule and registration information

Check participating locations.

Unit 143 added the following new members last month:

Paul Brady

Mary Bussmann

Fred Shaffstall

Paul Vandivort

Welcome them when you meet them at the table.

Unit membership is

1354

As a courtesy to our players, we will publish game cancellations of Edwardsville, IL Unit 223 games in the banner header if there is inclement weather.

5/9/2018 Jane Cochran Hughes obit here

5/1/2018 Larry Kolker obit here

4/14/2018 Gerry Berndsen, 1970 Player of the Year obit here

4/10/2018 Joyce Weinstein, mother of Sue Perez obit here

We will publish names of Unit members who pass away from us

and link to an obituary published in the St. Louis Post Dispatch. Please notify us.

Unit 143 Board Meeting held on the second Wednesday of each month at

Creve Coeur Government Center Mtg Room 1, 7 PM

Review the recent Unit 143 IRS filing for 2016: Form 990-EZ

This is the current filing posted Mar. 2017.

Unit Masterpoint Races YTD

Life Master Milestones

Kudos to:

*** New Bronze Life Masters ***

*** New Silver Life Master ***

Linda Bryant

*** New Ruby Life Master ***

*** New Gold Life Master ***

Judy Putzel

*** New Sapphire Life Master ***

*** New Diamond Life Master ***

*** New Emerald Life Master ***

*** New Platinum Life Master***

*** New Grand Life Master***

*** Other Advancers ***

Linda Bader

Berla Bieller

Ann Brightman

Constance Gentsch

Kathleen Kornberger

Judy Larson

Louise Thomas

Ingrid Bremer

Carole Brown

Joseph Coleman

Pamela James

Matthew Krause

Peggy Rassieur

Ellen White

Angela Dalton

Nathan Higginbotham

Glen Phariss

Mrs. Trent Phelps

Bunny Armstrong

Crystal Beuerlein

Nancy Hope

Peggy Karner

Susie Knopf

Marilyn Morton

Deborah Liefer

Terree Rowbottom

Mary Jo Wilson

The Colorado Springs analysis that they call

'Power Rankings'.

Frequently Asked Questions about Power Rankings.

Click here for our unit.

This analysis will continue to be available on the Honor Rolls page;

in the future, you can access from News/Membership Services.

ACBL launches new Learn to Play Bridge

Learn To Play Bridge can now be directly shared with friends and family

over the Internet. Play a hand and share it on Facebook, Twitter or through email!

bridge articles - geared toward the beginner/newcomer bridge player

Fringe Benefits of Bridge? Brainpower!!!
Playing your cards right can help keep you sharp long after retirement
by Jon Saraceno,  AARP Bulletin, March 2015
Bridge makes us use our brains.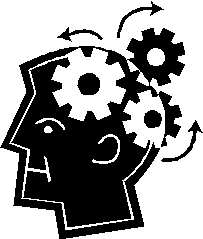 When doctors evaluate games that are most effective in
staving off dementia, bridge is always at the top of the list.
Bridge players are the most successful agers on earth.
Although it cannot cure Alzheimer's, bridge is a wonderful game
to slow the onset and progression of Alzheimer's.
University of CA, Irvine
Institute for Memory Impairments
and Neurological Disorders
***