WELCOME

UNIT 143 of

GREATER ST. LOUIS

Hello! Our web page is published by the Board of Directors for the benefit of our members and those interested in what we offer in Unit 143 of Greater St. Louis ACBL.

Becky Hubert, President

2-Day Unit 143

299er Bridge Tournament

Saturday, March 25 & Sunday, March 26 2017

Open to all bridge players with < 300 ACBL Masterpoints

Click here for tournament flyer

with session details, location and reservation information

St. Louis Winter Sectional

Please click here for text of Becky's speech about Milt's service to Unit 143

Below Milt Zlatic receiving the Meritorious Service Award.

Jack Bryant receiving the Ed Schultz Unit Champion Award for 2016

Labor Day weekend, 2016, Unit 143 member Jack Bryant reached the 20,000 Masterpoint milestone.

Click here

for link to Joe Holleman reporting this remarkable achievement in January 7, 2017 Post Dispatch.

The new Unit 143 Datebook is available. Pick up your copy at one of the clubs.

Check participating locations.

As a courtesy to our players, we will publish game cancellations of Edwardsville, IL Unit 223 games in the banner header if there is inclement weather.

2016 UNIT 143 MEMBERSHIP DIRECTORIES

ARE AVAILABLE IN CLUBS

ONE PER UNIT 143 MEMBER

We will publish names of Unit members who pass away from us

and link to an obituary published for two weeks in the St. Louis Post Dispatch. Please notify us.

It is with sadness that we note the passing of:

Ralph Claypool on February 7, 2017. Click here for Obituary.

Margaret (Peggy) Gaskill on February 14, 2017. Click here for Obituary.

Unit 143 Board Meeting held on the second Wednesday of each month at

Creve Coeur Government Center Mtg Room 1, 7 PM

Review the recent Unit 143 IRS filing for 2013: Form 990-EZ

This is the current filing posted Jan. 2015.

Welcome them when you see them at the table!

Unit membership is

1359

Unit Masterpoint Races YTD

Life Master Milestones

NOTE 2 NEW LIFE MASTER LEVELS

Kudos to:

*** New Life Masters ***

Delaine Boyd

Carol Rentz

*** New Bronze Life Masters ***

Steve Hakanson

*** New Silver Life Master ***

*** New Ruby Life Master ***

*** New Gold Life Master ***

John Steiner

*** New Sapphire Life Master ***

***

New Diamond Life Master

***

*New Emerald Life Master *

Kenny Bland

Photo by

Colin Miller of Strauss Peyton Photography

*** New Platinum Life Master***

*** New Grand Life Master***

*** Other Advancers ***

Joe Fleagle

Gerry Frankenfeld

Stephen Hall

Barbara Reinwald

Judith Chapman

Louis Maull

Trent Phelps

Alinda Power

Reuben Rigel

Gary Sharpe

E. Ann Buckman

James Cittadino

Mark Coe

Carolyn Coffin

Jane Mitchell

Charlene Bry

Maureen Curran

Lisa Lampen

Brad Stout

The Colorado Springs analysis that they call

'Power Rankings'.

Frequently Asked Questions about Power Rankings.

Click here for our unit.

This analysis will continue to be available on the Honor Rolls page;

in the future, you can access from News/Membership Services.

ACBL launches new Learn to Play Bridge

Learn To Play Bridge can now be directly shared with friends and family

over the Internet. Play a hand and share it on Facebook, Twitter or through email!

bridge articles - geared toward the beginner/newcomer bridge player

Fringe Benefits of Bridge? Brainpower!!!
Playing your cards right can help keep you sharp long after retirement
by Jon Saraceno,  AARP Bulletin, March 2015
Bridge makes us use our brains.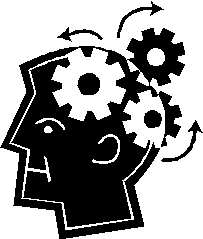 When doctors evaluate games that are most effective in
staving off dementia, bridge is always at the top of the list.
Bridge players are the most successful agers on earth.
Although it cannot cure Alzheimer's, bridge is a wonderful game
to slow the onset and progression of Alzheimer's.
University of CA, Irvine
Institute for Memory Impairments
and Neurological Disorders
***