WELCOME
UNIT 143 of
GREATER ST. LOUIS
Hello! Our web page is published by the Board of Directors for the benefit of our members and those interested in what we offer in Unit 143 of Greater St. Louis of the ACBL.

Linda Seibert, President

St. Louis Fall Sectional
Oct. 16-18, 2015
Blanchette Park, St. Charles, MO
Annual Meeting Saturday, October 17 at 6:30 pm
NO PETITIONS FOR BOARD OF DIRECTORS WERE RECEIVED
Effective NOV 1, 2015
The new and re elected Board Members are:
Mark Boswell
Mary Dolan
Jeff Kopolow
Mark Ziegelman

Last Week to Qualify for NAP
1 Date Remaining
| | | | | | | |
| --- | --- | --- | --- | --- | --- | --- |
| Monday, August 31 | | Maryland Heights | | 10:30 AM | | Lee Hastings |
North American Pairs qualifying games will be held June - August.

.
IL Senior Olympics
Bridge
Tuesday, September 1, 2015 from 1 p.m. to 5 p.m.
Springfield. IL
You do NOT need to live in IL to play.
Mail entry by Fri.., 8/21/15

Interested in how the ACBL formal disciplinary procedure
works at Unit 143 tournaments?
We use Zero Tolerance to deal with unacceptable behavior.
Unfortunately, sometimes there are incidents of a more serious nature,
or patterns of offensive behavior that must be addressed in a more severe nature.
Read on to learn more...

Check participating locations.

As a courtesy to our players, we will publish game cancellations of Edwardsville, IL Unit 223 games in the banner header if there is inclement weather.

We will publish names of Unit members who pass away from us
and link to an obituary published for two weeks in the St. Louis Post Dispatch. Please notify us

Next Unit Board Meeting September 9th
Olivette Community Center, Room 6, 7 PM
Review the recent Unit 143 IRS filing for 2013: Form 990-EZ
This is the current filing posted Jan. 2015.

We added

8

new members last month.
Welcome them when you see them at the table!
Unit membership is

1428

District 8 News
Kudos to John & Shirley Dicks who had the biggest game in Dist. 8 at the April 2 ACBL-wide Charity Game. They had a 70.15% game!
North American Pairs, District 8 Finals
Sunday, Nov. 8, 2015
2 Session Play Through
12:00 Noon and TBA
Fluid Event Center
               601 North Country Fair Drive, Champaign. IL
Current District 8 Advocate Web newsletter

Unit Masterpoint Races YTD

Life Master Milestones
Kudos to:
*** New Life Masters ***

Dorothy Santner

Susan Corley
*** New Bronze Life Masters ***

Nancy Keefer

Carol Layton
*** New Silver Life Master ***

Dianne Glick
*** New Gold Life Master ***

Clay Culbertson

Regina Hauser

Helen Stolar
***

New Diamond Life Master

***

Anthony Astrologes
*** New Emerald Life Master ***
*** New Platinum Life Master***
*** New Grand Life Master***
*** Other Advancers ***
Janice Anderson
Richard Chase
Chris Fleagle
Dorothy Garrison
Nancy Helmer
Maureen Hoffman
Janet Jones
Priscilla Lunsford
Kathie Muehlheausler
Joleen Myers
Glen Phariss
Alinda Power
Lynne Rosenfeld
Nancy Bartel
Marcia Buterin
Beverly Cockrell
Ken Deutch
Kerry Lynn Gavrilovic
James Irving
Katie King
Patricia Knipper
Larry Labrier
Linda Patterson
Kathryn Schneider
Joni Antweil
James Cooper
Gay Kornblum
Mona Powers
Diana Stoneman
Tommye Fleming
Debb Keniley
Mary Kernan
Stephen Myers
Shelley Sarver
Thomas Brossard
Joseph Butkiewicz
S. Kottler
Franklin Mange
George Marcus
Frank Rassier
Robert Vetter
The Colorado Springs analysis that they call

'Power Rankings'.

Frequently Asked Questions about Power Rankings.

Click here for our unit.
This analysis will continue to be available on the Honor Rolls page;
in the future, you can access from News/Membership Services.

ACBL launches new Learn to Play Bridge
Learn To Play Bridge can now be directly shared with friends and family
over the Internet. Play a hand and share it on Facebook, Twitter or through email!


bridge articles - geared toward the beginner/newcomer bridge player

Fringe Benefits of Bridge? Brainpower!!!
Playing your cards right can help keep you sharp long after retirement
by Jon Saraceno,  AARP Bulletin, March 2015
Bridge makes us use our brains.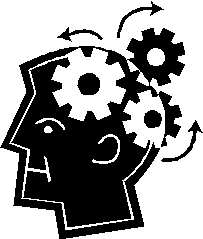 When doctors evaluate games that are most effective in
staving off dementia, bridge is always at the top of the list.
Bridge players are the most successful agers on earth.
Although it cannot cure Alzheimer's, bridge is a wonderful game
to slow the onset and progression of Alzheimer's.
University of CA, Irvine
Institute for Memory Impairments
and Neurological Disorders
***