WELCOME

UNIT 143 of

GREATER ST. LOUIS

Hello! Our web page is published by the Board of Directors for the benefit of our members and those interested in what we offer in Unit 143 of Greater St. Louis of the ACBL.

Debbie Romero, President

St. Louis Winter Sectional

January 17-19, 2014

Saturday Knockouts now replaced by

Saturday 9:00 A.M. 1-session Swiss Teams

Fall 2013 NABC

Phoenix, AZ Nov 28 - Dec 8

Congrats to

Tom Oppenheimer and Jack Bryant

1st in Jim Seamster Stat Open Pairs

Kudos to Jack Bryant & Alan Popkin

10th in Super Senior Pairs


(wait for it to open)

We sadly report the passing of

Steve Brauss

Sunday, December 1.

Steve was a Gold Life Master.

Obit when it becomes available.

It is with great sadness we report the passing

on November 19 at age 107 of

Genevieve Dierberg

Genevieve was a Life Master.





We will publish names of Unit members who pass away from us and link to an obituary published for two weeks in the St. Louis Post Dispatch. Please notify us.

Change in Unit Games for 2013

Unit 143 Board Action

The Board has established New Conditions of Contest for

The Player of the Year Award, also known as

The Ed Schultz Unit Champion Award

Effective January 1, 2014

Congratulations to

Chuck Starovasnik and Barbara Reid

who have been appointed to the

National Charity Committee


October 2013 issue of the
District 8 Advocate Newsletter

In this issue:

Solvers Forum bidding problems - Jack Spear, moderator
District 8 North American Pair Finals - November 9, Springfield IL
Fall Silver Point Week - Oct. 28-Nov. 3
Kibitz the Experts on BBO
Bridge with Larry Cohen - Counting
District 8 tournament schedules and results

Please send your comments and suggestions to the editor

Upcoming District 8 & Nearby Tournaments

Nationals

Regionals

Sectionals

As a courtesy to our players, we will publish game cancellations of Edwardsville, IL Unit 223 games in the banner header if there is inclement weather.

All Unit officers were elected for another year

President - Debbie Romero

Vice President - George Hawley

Treasurer - Jeff Kopolow

Secretary - Linda Seibert

Next Unit Board Meeting

Olivette Community Center, Room 6, 7 PM

Board meeting Wednesday, December 11.

We added

8

new members last month.

Welcome them when you see them at the table!

Unit membership is

1300

Unit Masterpoint Races YTD

Life Master Milestones

Kudos to:

*** New Life Masters ***

*** New Bronze Life Masters ***

Beth Meteer

*** New Silver Life Master ***

*** New Gold Life Master ***

***

New Diamond Life Master

***

*** New Emerald Life Master ***

*** New Platinum Life Master***

*** New Grand Life Master***

*** Other Advancers ***

Jack Brennan
Ann Crowley
Linda Patterson
Ann Schmid
Steven Clements
Aloys Faenger
Mary Ferrick
Ann Potts
Steve Litwicki
Lois Marshall
William Davis
Doris Fairgrieve
JoAnn Froelich

FREE Bridge Lessons for those who have never played

More than 40,000 people have downloaded this user-friendly

& comprehensible program from the ACBL web site.

Click here for free download.

bridge articles - geared toward the beginner/newcomer bridge player

Bridge makes us use our brains.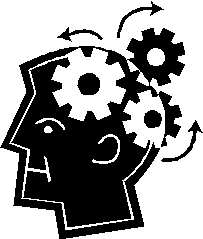 When doctors evaluate games that are most effective in
staving off dementia, bridge is always at the top of the list.
Bridge players are the most successful agers on earth.
Although it cannot cure Alzheimer's, bridge is a wonderful game
to slow the onset and progression of Alzheimer's.
University of CA, Irvine
Institute for Memory Impairments
and Neurological Disorders
***