WELCOME
UNIT 143 of
GREATER ST. LOUIS
Hello! Our web page is published by the Board of Directors for the benefit of our members and those interested in what we offer in Unit 143 of Greater St. Louis of the ACBL.

Linda Seibert, President

Treat yourself to a weekend of friendly competition and great hospitality at the St. Louis Fall Sectional
October 21-23 2016
Click here for tournament flyer & schedule

Congratulations to these overall winners in the 299er Tournament held September 24-25:
Saturday AM
1st in A: Jerry and Lois Hoog
1st in B: Bradley Karner and John Belfi
1st in C: James Meteer and Michael Pinney
Saturday PM
1st in A & B: Jane and William Herman
1st in C: James Pascoe and Brad Stout
Sunday
1st in A, B, and C: Ken and Diane Deutch
See Tournament in Game Results for section winners.

Backstoppers assists families of St. Louis area police officers, firefighters, and other emergency personnel who are killed in the line of duty. So it was fitting that on the afternoon of September 11, 2016 "pros" from the St. Louis area gathered to play with the Unit 143 members who had bid for the chance to play with them. All money raised was donated to Backstoppers.
Congratulations to Bridge Haven for putting on the Pro-Am charity game and raising $12,660 to benefit this deserving organization.
Click here for photos from this successful event.

In your new Unit 143 Membership Directory, please make the following correction to Phyllis Siegel's phone number on the Unit 143 Directors page (last page). Her correct phone number is 314-966-3933.

The Unit 143 Board of Directors is pleased to announce the newly elected and re-elected members of the Board. Because we received no petitions, there will be no election and the Board-approved slate of candidates will take office November 1, 2016.
In-Metro Directors
John Antognoli -- newly elected
Dianne Glick -- newly elected
Lee Hastings -- re-elected
Linda Seibert re-elected
Congratulations to our new Board members!

Check participating locations.

North American Pairs District 8 Finals
Sunday, November 13, 2016
Click here for location and event details

As a courtesy to our players, we will publish game cancellations of Edwardsville, IL Unit 223 games in the banner header if there is inclement weather.

2016 UNIT 143 MEMBERSHIP DIRECTORIES
ARE AVAILABLE IN CLUBS
ONE PER UNIT 143 MEMBER

We will publish names of Unit members who pass away from us
and link to an obituary published for two weeks in the St. Louis Post Dispatch. Please notify us.
It is with sadness that we note the passing of Judy Snider on September 1, 2016.
Click here for obituary.

Unit 143 Board Meeting held on the second Wednesday of each month at
Creve Coeur Government Center Mtg Room 1, 7 PM
Review the recent Unit 143 IRS filing for 2013: Form 990-EZ
This is the current filing posted Jan. 2015.
Welcome them when you see them at the table!
Unit membership is

1387


Unit Masterpoint Races YTD

Life Master Milestones
NOTE 2 NEW LIFE MASTER LEVELS
Kudos to:
*** New Life Masters ***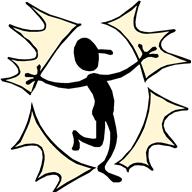 Pat Corich
Estella Lau
Jeanne Netherton
Jackie Schroeder
Diana Votaw
*** New Bronze Life Masters ***

Pat Corich

Susan Corley

Mark Ziegelman
*** New Silver Life Master ***

Dennis Balfe
*** New Ruby Life Master ***
*** New Gold Life Master ***
*** New Sapphire Life Master ***
***

New Diamond Life Master

***
*** New Emerald Life Master ***
*** New Platinum Life Master***
*** New Grand Life Master***
*** Other Advancers ***
Lauren Baxter

David Bruder

Michael Caldwell

Barry Krell

Sean McCracken

Richard Nemanick

David Soshnik

Jane Wenzel

Susie Zimmerman

Karen Crayne

Terry D'Amato

Chris Fleagle

Walter Galvin

Mark Hopfinger

Gary Morris

Shirley Mosinger

Les Moss

Glen Phariss

Florrey Shulman

Karen Silverstein

Kenneth Tacony

Mark Walsma

Michael Albers

Patricia Clark

Patricia Dwyer

Mary Horwitz

Donald MacChesney

Michael Pierce

Les Bell

Phillippa Bell

Mary Ferrick

Kathy Hagedorn

David Peterson

Barbara Azzam

Katie Boles

Marilyn Bolz

Paul Radzom

Michael Schneider

Henry Stern Jr.

Steven Clements

Ann Lemp
The Colorado Springs analysis that they call

'Power Rankings'.

Frequently Asked Questions about Power Rankings.

Click here for our unit.
This analysis will continue to be available on the Honor Rolls page;
in the future, you can access from News/Membership Services.

ACBL launches new Learn to Play Bridge
Learn To Play Bridge can now be directly shared with friends and family
over the Internet. Play a hand and share it on Facebook, Twitter or through email!


bridge articles - geared toward the beginner/newcomer bridge player

Fringe Benefits of Bridge? Brainpower!!!
Playing your cards right can help keep you sharp long after retirement
by Jon Saraceno,  AARP Bulletin, March 2015
Bridge makes us use our brains.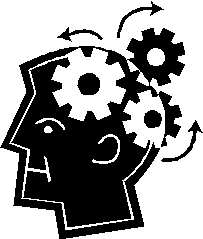 When doctors evaluate games that are most effective in
staving off dementia, bridge is always at the top of the list.
Bridge players are the most successful agers on earth.
Although it cannot cure Alzheimer's, bridge is a wonderful game
to slow the onset and progression of Alzheimer's.
University of CA, Irvine
Institute for Memory Impairments
and Neurological Disorders
***