WELCOME
UNIT 143 of
GREATER ST. LOUIS
Hello! Our web page is published by the Board of Directors for the benefit of our members and those interested in what we offer in Unit 143 of Greater St. Louis of the ACBL.

Linda Seibert, President

St. Louis Spring Sectional
May 13-15, 2016
St. Louis Regional
August 15-21 2016
click here for Tournament schedule
1st page of schedule by event
2nd page of schedule by date
New on Sunday
2-session Bracketed Swiss for 0-3000 players. Bracketed from bottom up
Only play against the teams in your bracket.
Usually 8 teams per bracket.
Also an A/X/Y 2-session Swiss.
Stratified (0-4000, 6000, 6000+) & open to anyone

ATTENTION
UNIT 143 WILL PUBLISH A NEW MEMBER DIRECTORY SOON
ONLY YOU CAN ENSURE THAT YOUR INFORMATION IS CORRECT
DEADLINE IS MAY 15, 2016
IF YOU WANT TO ADVERTISE IN THE DIRECTORY TO HELP DEFRAY COSTS OR
IF YOU KNOW SOMEONE WHO WOULD LIKE TO ADVERTISE

Educational Opportunity
Master bridge teacher and author Barbara Seagram returns to St. Louis Bridge Center for a four-part seminar Friday-Sunday, June 3-5. Seminar topics are (1) Preempts for Fun and Profit; (2) Common Errors to Avoid in Bidding and Play; (3) A Failure to Communicate; (4) Two Over One.
Reservations required. Advance reservations deadline is May 15. Click here for reservation information.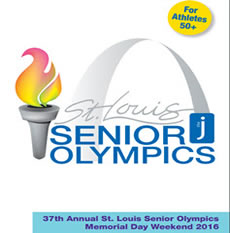 Senior Olympics is limited to participants at least 50 years old, and most Senior Olympics events are contests of physical skill. Duplicate bridge is considered a "mind game."
This year, thanks largely to the efforts of Unit 143's Sue Perez and Phil Ruben, Senior Olympics Director for St. Louis, Duplicate Bridge will be a Senior Olympics event.
The Duplicate Bridge Senior Olympic event, which is ACBL Sanctioned Duplicate Bridge, will take place on Friday, May 27, 2016 at 2:30 pm at St. Louis Bridge Center. You must register by May 9, 2016 to participate in this event. Register with a partner. Or, if you do not have a partner, you may register and will be paired with another player if possible.
For more information, visit www.stlouisbridge.org. Or click here for the St. Louis Senior Olympics website to register for Duplicate Bridge and other events on this year's schedule.
Check participating locations.

As a courtesy to our players, we will publish game cancellations of Edwardsville, IL Unit 223 games in the banner header if there is inclement weather.

The Longest Day
St. Louis Bridge Center to help in the fight against Alzheimer's
MONDAY, JUNE 20, 2016
ALL DAY. BRIDGE SESSIONS BEGIN AT 9AM, 1PM AND 6PM
ST. LOUIS BRIDGE CENTER
NEW THIS YEAR: RAFFLE AND SILENT AUCTION

The Longest Day will take place on June 20th and the SLBC will be playing bridge all day long to raise money
for the Alzheimer's Association to help in the care and support of those suffering from this terrible disease,
as well as raise monies to help in finding a cure. We invite everyone to join us that day and
to make a donation to this caubalz.org/thelongestday.
Click on make a donation and then type in the name Linda Powers, under participant and St. Louis Bridge Center for the team.
Last year we raised $34,176.00 and the fight goes on. It is a fun day and a worthy cause.


We will publish names of Unit members who pass away from us
and link to an obituary published for two weeks in the St. Louis Post Dispatch. Please notify us.

Unit 143 Board Meeting held on the second Wednesday of each month at
Creve Coeur Government Center Mtg Room 1, 7 PM
Review the recent Unit 143 IRS filing for 2013: Form 990-EZ
This is the current filing posted Jan. 2015.

We added 5 new members last month.
Welcome them when you see them at the table!
Unit membership is

1371


Unit Masterpoint Races YTD

Life Master Milestones
NOTE 2 NEW LIFE MASTER LEVELS
Kudos to:
*** New Life Masters ***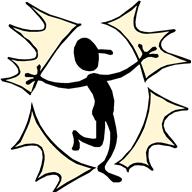 Hong Liu
*** New Bronze Life Masters ***
*** New Silver Life Master ***
*** New Ruby Life Master ***
*** New Gold Life Master ***
*** New Sapphire Life Master ***
***

New Diamond Life Master

***
*** New Emerald Life Master ***
*** New Platinum Life Master***
*** New Grand Life Master***
*** Other Advancers ***
Barbara Agatstein

Michael Bono

John Carr

Ann Clark

Filippo Ferrigini

Connie FInger

Jane Gerritzen

Meg Griffin

Susan McCusker

Linda Nermenick

Ulla Nolan

Marge Smith

Brad Stout

Sue Higgeibotham

Shelley Sarver

David Dierkes
The Colorado Springs analysis that they call

'Power Rankings'.

Frequently Asked Questions about Power Rankings.

Click here for our unit.
This analysis will continue to be available on the Honor Rolls page;
in the future, you can access from News/Membership Services.

ACBL launches new Learn to Play Bridge
Learn To Play Bridge can now be directly shared with friends and family
over the Internet. Play a hand and share it on Facebook, Twitter or through email!


bridge articles - geared toward the beginner/newcomer bridge player

Fringe Benefits of Bridge? Brainpower!!!
Playing your cards right can help keep you sharp long after retirement
by Jon Saraceno,  AARP Bulletin, March 2015
Bridge makes us use our brains.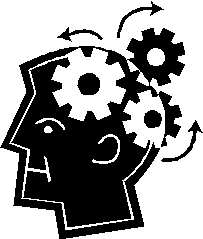 When doctors evaluate games that are most effective in
staving off dementia, bridge is always at the top of the list.
Bridge players are the most successful agers on earth.
Although it cannot cure Alzheimer's, bridge is a wonderful game
to slow the onset and progression of Alzheimer's.
University of CA, Irvine
Institute for Memory Impairments
and Neurological Disorders
***