WELCOME
UNIT 143 of
GREATER ST. LOUIS
Hello! Our web page is published by the Board of Directors for the benefit of our members and those interested in what we offer in Unit 143 of Greater St. Louis of the ACBL.

Linda Seibert, President

St. Louis Winter Sectional
January 15-17. 2016
Blanchette Park, St. Charles, MO
Click here for Schedule & Information

Check participating locations.

As a courtesy to our players, we will publish game cancellations of Edwardsville, IL Unit 223 games in the banner header if there is inclement weather.

ABA St. Louis Grade A Tournament
Feb 12-15, 2016
Doubletree Hotel at Westport
1873 Craigshire
Come out and support our ABA friends!
(No ACBL MPs awarded)

We will publish names of Unit members who pass away from us
and link to an obituary published for two weeks in the St. Louis Post Dispatch. Please notify us.
Beginning 9/23/15, we will feature names of those who have died in the banner header
for three days; we will link to the obit or share other information here, when available.
It is with sadness that we report the death of
Edward Deutch
He passed away on November 7, 2015

Next Unit Board Meeting December 9th
Olivette Community Center, Room 6, 7 PM
Review the recent Unit 143 IRS filing for 2013: Form 990-EZ
This is the current filing posted Jan. 2015.

We added

8

new members last month.
Welcome them when you see them at the table!
Unit membership is

1402

District 8 News
North American Pairs, District 8 Finals
Sunday, Nov. 8, 2015
All Winners available on District 8 website
UNIT 143 WINS A, B AND C
FLIGHT A. MILT ZLATIC & TOM OPPENHEIMER
FLIGHT B. NORM GOLDMAN & CLAY CUTHBERTSON
FLIGHT C AARON KRIESER & JAMES VOELZ
Current District 8 Advocate Web newsletter

Unit Masterpoint Races YTD

Life Master Milestones
Kudos to:
*** New Life Masters ***

William Davis

Mike Kelley
*** New Bronze Life Masters ***
*** New Silver Life Master ***

Susan Rosenthal
*** New Gold Life Master ***

Michael Pitonak
***

New Diamond Life Master

***
*** New Emerald Life Master ***
*** New Platinum Life Master***
*** New Grand Life Master***
*** Other Advancers ***
Margot Bean
John Fitz
Patricia Haberstroeh
James Eldred Pascoe
Jo Anne Ruiz
Charles Southern Jr
Nina Spener
Cheryl Blake
Judy Allen
Felicia Bamer
Patricia Bick
Bradley Karner
Peggy Karner
Jeanne Mudd
Wendy Olk
Michael Pinney 
John Belfi
Betty Goran
John Hagedorn
James Horst
Bettie Johnson
Kathleen Rather
Doug Larson
Sharon Sweet
Delaine Boyd
Diana Votaw
The Colorado Springs analysis that they call

'Power Rankings'.

Frequently Asked Questions about Power Rankings.

Click here for our unit.
This analysis will continue to be available on the Honor Rolls page;
in the future, you can access from News/Membership Services.

ACBL launches new Learn to Play Bridge
Learn To Play Bridge can now be directly shared with friends and family
over the Internet. Play a hand and share it on Facebook, Twitter or through email!


bridge articles - geared toward the beginner/newcomer bridge player

Fringe Benefits of Bridge? Brainpower!!!
Playing your cards right can help keep you sharp long after retirement
by Jon Saraceno,  AARP Bulletin, March 2015
Bridge makes us use our brains.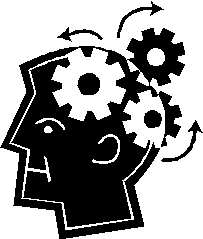 When doctors evaluate games that are most effective in
staving off dementia, bridge is always at the top of the list.
Bridge players are the most successful agers on earth.
Although it cannot cure Alzheimer's, bridge is a wonderful game
to slow the onset and progression of Alzheimer's.
University of CA, Irvine
Institute for Memory Impairments
and Neurological Disorders
***