WELCOME

UNIT 143 of

GREATER ST. LOUIS

Hello! Our web page is published by the Board of Directors for the benefit of our members and those interested in what we offer in Unit 143 of Greater St. Louis of the ACBL.

George Hawley, President

Congratulations to

Mike Carmen

2014 ACBL Volunteer of the Year

Hot off the press--

we are so very pleased to announce that

Mike Carmen has been awarded the ACBL Volunteer of the Year for 2014. 

The decision was just made at the Fall NABC in Providence, Rhode Island. 

This is a very prestigious award from the ACBL

for which Mike is very deserving. 

Read his winning nomination and accomplishments.

Congratulations, Mike!

Congratulations to

the new officers of Unit 143 for 2014-2015:

President: George Hawley

Vice President Linda Siebert

Treasurer: Jeff Kopolow

Recording Secretary: Linda Siebert

Schedule for 2015 will be posted soon

Link to District 8 Finals Winners

Congratulations to our local players:

2nd in Open:

2 - (right) Sheldon Margulis, St. Louis - Gary Kessler, Springfield IL

5th and 5th in B:

5 - Mike Arnheim, St. Louis - Daniel Spangler, St. Peters MO

7 - Jay Shah - Phyllis Siegel, St. Louis

3rd & 4th in C:

 3 -  Josh Rich, Alton IL - Carol Phillips, Godfrey IL

 4 -  Hope Wood, Clarkson Valley MO - Jill Padua, St. Louis

As a courtesy to our players, we will publish game cancellations of Edwardsville, IL Unit 223 games in the banner header if there is inclement weather.

We will publish names of Unit members who pass away from us and link to an obituary published for two weeks in the St. Louis Post Dispatch. Please notify us.

Next Unit Board Meeting

Olivette Community Center, Room 6, 7 PM

Next Meeting Wednesday,December 10.

Review the recent Unit 143 IRS filing for 2013: Form 990-EZ

We added

8

new members last month.

Welcome them when you see them at the table!

Unit membership is

1366

October 2014 issue of the
District 8 Advocate Newsletter

For more news and bridge features of general interest, visit District 8 Online

Please send your comments and suggestions to the editor: dist8adv@comcast.net

Unit Masterpoint Races YTD

Life Master Milestones

Kudos to:

*** New Life Masters ***

*** New Bronze Life Masters ***

Robert Griffin

*** New Silver Life Master ***

*** New Gold Life Master ***

Alice Kerckhoff

***

New Diamond Life Master

***

*** New Emerald Life Master ***

*** New Platinum Life Master***

*** New Grand Life Master***

*** Other Advancers ***

Nancy Bartel

Joyce Bishop

James Burke

Marilyn Crowley

Richard Dulle

Barbara Horan

Catherine Howe

Harry Knopf

Karen Knopf

Barbara Poole

Kathryn Schneider

Ellen Schwab

Glenn Willey

Terry Wintermannl

Felicia Bamer

David Poos

Joan Poos

Susan Schettler

Barbara Azzam

John Belfi

Crystal Beuerlein

Mary Foushee

Mary Ann Gerdes

Hortense Growe

Thomas Hannewinkle

Sue Higgenbotham

Dede Lambert

Jerome Margulis

Thomas Mcginnis

Ellen Svenson

Marda Gatewood

John Levis

Liz Teasdale

Delaine Boyd

Dale Burian

David Dierkes

Irvin Drewel

The Colorado Springs analysis that they call

'Power Rankings'.

Frequently Asked Questions about Power Rankings.

Click here for our unit.

This analysis will continue to be available on the Honor Rolls page;

in the future, you can access from News/Membership Services.

ACBL launches new Learn to Play Bridge

Learn To Play Bridge can now be directly shared with friends and family

over the Internet. Play a hand and share it on Facebook, Twitter or through email!

bridge articles - geared toward the beginner/newcomer bridge player

Bridge makes us use our brains.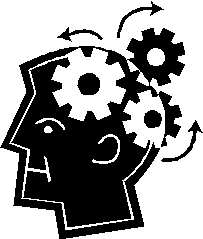 When doctors evaluate games that are most effective in
staving off dementia, bridge is always at the top of the list.
Bridge players are the most successful agers on earth.
Although it cannot cure Alzheimer's, bridge is a wonderful game
to slow the onset and progression of Alzheimer's.
University of CA, Irvine
Institute for Memory Impairments
and Neurological Disorders
***