WELCOME

UNIT 143 of

GREATER ST. LOUIS

Hello! Our web page is published by the Board of Directors for the benefit of our members and those interested in what we offer in Unit 143 of Greater St. Louis of the ACBL.

Linda Seibert, President

  

2-Day

St Louis Spring 199er

Sectional Tournament

Open to all Bridge Players with <200 ACBL Masterpoints

Win Silver Points!

Held at the St. Louis Bridge Center

Saturday: 2 Single-Session Stratified Pairs at 10 AM and 3 PM

Sunday: 1 Single-Session Stratified Pairs at TBD

Silver Points Awarded / Trophies / Hand Records / Snacks

Tournament Chair: Lee Hastings

RESERVATIONS REQUIRED

St. Louis Winter Sectional

Blanchette Park, St. Charles

January 16-18, 2015

Thanks for a good tournament!

New Unit Champion Race for 2015

Results are posted; photos when available

Congratulations to Tom Oppenheimer, top MP winner, 38.75 MP

Chris Patrias awarded

Unit 143 Tournament Director, Emeritus

Chris Patrias honored as Unit 143 Tournament Director, Emeritus,

receives memento from Mike Carmen, Tournament Chair

JoAnn Froelich, New Life Masters Introduced

awarded her LM pin

Ed Schultz Unit Champion Award for 2014

Linda Seibert presents to

En Xie

Congratulations En!

Unit 143 Meritorious Service Award

presented to

Suzi Shymanski-Moore

Congratulations, Suzi!

En Xie Wins Ed Schultz

Unit Champion Award for 2014

See final results here:



Congratulations to

the new officers of Unit 143 for 2014-2015:

President: Linda Seibert

Vice President Mary Dolan

Treasurer: Jeff Kopolow

Recording Secretary: Becky Hubert

Check participating locations.

Unit 143 News

District 8 STaC
Monday February 2 - Sunday February 8, 2015

All games submitted for the District Wide Open Pairs will be stratified. Strata are:

A – 2000+
B – 750 -2000
C – 0 – 750
Stratify by average for games submitted for the district wide event.

including Conditions of Contest




As a courtesy to our players, we will publish game cancellations of Edwardsville, IL Unit 223 games in the banner header if there is inclement weather.

It is with great sadness that we report the passing of

DON BLOCK

who died Friday, January 9 and will be buried on Sunday January 11.

We will publish names of Unit members who pass away from us and link to an obituary published for two weeks in the St. Louis Post Dispatch. Please notify us.

Next Unit Board Meeting

Olivette Community Center, Room 6, 7 PM

Next Meeting Wednesday, February 11.

Review the recent Unit 143 IRS filing for 2013: Form 990-EZ

We added

8

new members last month.

Welcome them when you see them at the table!

Unit membership is

1364

December 2014 issue of the
District 8 Advocate Newsletter

For more news and bridge features of general interest, visit District 8 Online

Please send your comments and suggestions to the editor: dist8adv@comcast.net

Unit Masterpoint Races YTD

Life Master Milestones

Kudos to:

*** New Life Masters ***

*** New Bronze Life Masters ***

*** New Silver Life Master ***

Randy Baker

*** New Gold Life Master ***

***

New Diamond Life Master

***

*** New Emerald Life Master ***

*** New Platinum Life Master***

*** New Grand Life Master***

*** Other Advancers ***

Craig Cooke

David Corley

Marylyn Corley

Patrick Knipper

Louis Maull

Trent Phelps

Nancy Bernstein

Patricia Clark

Lisa Lampen

Marilyn Olschansky

Mark Behling

Debbie Lane

Richard Lazaroff

William Hirtz

Karen Graves

Steven Schwartz

The Colorado Springs analysis that they call

'Power Rankings'.

Frequently Asked Questions about Power Rankings.

Click here for our unit.

This analysis will continue to be available on the Honor Rolls page;

in the future, you can access from News/Membership Services.

ACBL launches new Learn to Play Bridge

Learn To Play Bridge can now be directly shared with friends and family

over the Internet. Play a hand and share it on Facebook, Twitter or through email!

bridge articles - geared toward the beginner/newcomer bridge player

Bridge makes us use our brains.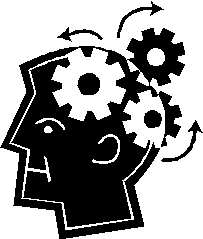 When doctors evaluate games that are most effective in
staving off dementia, bridge is always at the top of the list.
Bridge players are the most successful agers on earth.
Although it cannot cure Alzheimer's, bridge is a wonderful game
to slow the onset and progression of Alzheimer's.
University of CA, Irvine
Institute for Memory Impairments
and Neurological Disorders
***