WELCOME

UNIT 143 of

GREATER ST. LOUIS

St. Louis Gateway

to the West Regional

July 13 - 19, 2015

New Date in July for 2015

(This Year only)

because of Conflict with Summer NABC

page 1 schedule by event type, page 2 schedule by day

New event this year: Sunday Bracketed Swiss

Advantages of new event include:

* Compete only against players in your same bracket,

I/N players won't play against top, high MP players

* Bracketed from bottom up just like Knockouts

* 7-10 brackets, depending on attendance

*Overall awards within each bracket: usually 1st, 2nd, & 3rd place MP winners,

instead of only 5 categories as we had with A/X and BCD Swiss

St. Louis Spring Sectional

May 15-17, 2015

Congratulations to Jennifer Luner

who will receive the Unit 143 Meritorious Service Award on Sunday!


Area motels are booking up; make your reservation NOW if you'll need a motel room.

Have you tried the new ACBL Partnership Desk?

It's as easy as 1-2-3-4! click on link to

HOW TO USE THE ACBL PARTNERSHIP DESK IN FOUR SIMPLE STEPS

Create a detailed Profile.
Search for Partners... for Clubs, Tournaments, or Online.
Tell the world you need a Partner.
Reach out to each other.

Log in to My ACBL - or register if you don't as yet have an account...

Once logged in, click on Partnership Desk in the LH-menu.

It will take you to MyACBL Partnership Desk

Check it out today...

ACBL Spring 2015 Nationals, New Orleans

Check participating locations.

Where We Live

We have created a scatter diagram of where Unit members reside.

Have a look, it's interesting!

This map of Where We Live is kept on the Membership Stats page

under the News/Member Services menu.

For the second year the St. Louis Bridge Center has formed a team,

as part of a partnership effort between

the ACBL and the Alzheimer's Association,to raise funds for

and awareness of this devastating disease.

For more information about this event, or to make a donation, please click here.

As a courtesy to our players, we will publish game cancellations of Edwardsville, IL Unit 223 games in the banner header if there is inclement weather.

We will publish names of Unit members who pass away from us

and link to an obituary published for two weeks in the St. Louis Post Dispatch. Please notify us

Next Unit Board Meeting Wednesday, April 8.

Olivette Community Center, Room 6, 7 PM

Review the recent Unit 143 IRS filing for 2013: Form 990-EZ

This is the current filing posted Jan. 2015.

We added

8

new members last month.

Welcome them when you see them at the table!

Unit membership is

1382

DISTRICT 8 GRAND NATIONAL TEAMS

NEW LOCATION - NEW FORMAT

WHERE: 10226 E 1400 North Rd..,

UAW Local 2488 Union Hall, Bloomington IL.

WHEN: THIS DEPENDS ON YOUR FLIGHT!

Click Below for Current
District 8 Advocate Newsletter

For more news and bridge features of general interest, visit District 8 Online

Please send your comments and suggestions to the editor: dist8adv@comcast.net

3 Upcoming Education Events

Barbara Seagram at SLBC June 12-13

Barbara Seagram, award winning coauthor and Master Bridge Teacher

, will be at the St. Louis Bridge Center

for a 2-day, 3-session seminar June 12th and 13th. 

To register for one or more sessions, or for further information, click here.

Youth Bridge Camp,

Carlinville, IL

for Students entering Grades 6-10 in Fall 2015

June 28 - July 3, 2015

2 Scholarships available for Students residing in Unit 143

Application deadline: midnight Sunday, June 1, 2015

Click here for details on Scholarships, Camp information & Application

New this Year

Youth Bridge High School Camp,

MO Western U, St. Joseph, MO

for Students entering Grades 10-12 in Fall 2015

July 5 - 11, 2015

1 Scholarship available for Students residing in Unit 143

Application deadline: midnight Sunday, June 1, 2015

Click here for details on Camp information & Application

To be considered for a Scholarship for either camp:

Write a short paragraph (200 – 500 words) titled:

"Why I Would Like a Scholarship to Attend the Youth Bridge Camp."

Email to:  unit143_bridge_camp_scholarship@yahoo.com

Deadline: Midnight on Sunday, June 1st, 2015

Adult Bridge Boot Camp

October 19-22

Camp Williamson in Carlinville, IL

Flyer and registration information

Unit Masterpoint Races YTD

Life Master Milestones

Kudos to:

*** New Life Masters ***

Marian Solari

*** New Bronze Life Masters ***

Mike Vontz

*** New Silver Life Master ***

*** New Gold Life Master ***

***

New Diamond Life Master

***

*** New Emerald Life Master ***

*** New Platinum Life Master***

*** New Grand Life Master***

*** Other Advancers ***

Charles Barr

Joan Barr

Brenda Fauls

Kathy Hagedorn

Gail Jones

Cheryl Levey

Yvonne Patton

Grayce Podwojski

Peggy Rassieur

Denorce Starks

Geralyn Wiele

Michael Albers

Ann Crowley

Kenneth Kadel

Harvey Rudman

Cynthia Fahs

Theodore Fahs

Michael Goldwasser

Ann Irving

James Meteer

Cathy Paulsmeyer

Michael Schneider

Maryann Zimmermann

Ken Schleuter

Regina Schleuter

Janet Wintermute

The Colorado Springs analysis that they call

'Power Rankings'.

Frequently Asked Questions about Power Rankings.

Click here for our unit.

This analysis will continue to be available on the Honor Rolls page;

in the future, you can access from News/Membership Services.

ACBL launches new Learn to Play Bridge

Learn To Play Bridge can now be directly shared with friends and family

over the Internet. Play a hand and share it on Facebook, Twitter or through email!

bridge articles - geared toward the beginner/newcomer bridge player

Fringe Benefits of Bridge? Brainpower!!!
Playing your cards right can help keep you sharp long after retirement
by Jon Saraceno,  AARP Bulletin, March 2015
Bridge makes us use our brains.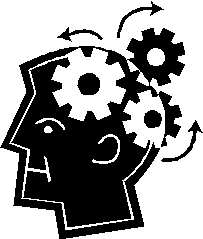 When doctors evaluate games that are most effective in
staving off dementia, bridge is always at the top of the list.
Bridge players are the most successful agers on earth.
Although it cannot cure Alzheimer's, bridge is a wonderful game
to slow the onset and progression of Alzheimer's.
University of CA, Irvine
Institute for Memory Impairments
and Neurological Disorders
***