WELCOME

UNIT 143 of

GREATER ST. LOUIS

Hello! Our web page is published by the Board of Directors for the benefit of our members and those interested in what we offer in Unit 143 of Greater St. Louis of the ACBL.

Linda Seibert, President

St. Louis Gateway

to the West Regional

July 13 - 19, 2015

New Date in July for 2015

(This Year only)

because of Conflict with Summer NABC

page 1 schedule by event type, page 2 schedule by day

New event this year: Sunday Bracketed Swiss

We are looking for Caddies at the Regional, aged 13 & above.

If you know of someone interested, please contact Debbie Romero by e-mail or in person,

Advantages of new event include:

* Compete only against players in your same bracket,

I/N players won't play against top, high MP players

* Bracketed from bottom up just like Knockouts

* 7-10 brackets, depending on attendance

*Overall awards within each bracket: usually 1st, 2nd, & 3rd place MP winners,

instead of only 5 categories as we had with A/X and BCD Swiss

St. Louis Spring Sectional

May 15-17, 2015

Are you signed up for ACBL Fast Results?

Our Unit 143 tournaments offer free and fast results

delivered to your Cell Phone and Inbox free of charge.

Congratulations to Jennifer Luner

who received the Unit 143 Meritorious Service Award

Read of Jennifer's service contributions & her thank you

Photos of New Life Masters, 2014 Ace of Clubs &

2014 Mini McKenney Winners, collage of weekend, &

winners Saturday's Open Pairs: Steve Zenk & Clay Culbertson




Clubs Set NAP Dates

North American Pairs qualifying games will be held June - August.

See the schedule which will continuously updated

as we receive additional games at other sites.

Edwardsville Sectional

May 29-31

Link to Flyer with schedule

(contains links to information & email to Glenda Piek, partnership)

.

2015 World Wide Bridge Contest


Friday evening June 5 & Saturday afternoon June 6

Bridge Haven with hold both games

and SLBC will hold the Saturday afternoon event.

The WBF has agreed to donate a part of the profit from the event, up to 5,000 Euro, to the Nepal Disaster Fund.

This year the commentary will be provided via email as a downloadable PDF file after the event - the cost of printing and distributing the booklets would mean that we would have to raise the price considerably and that would make the event much more expensive for the participants. Mark Horton, Editor of Bridge Magazine and well known for his writing in Championship Bulletins all over the world has done the commentary on this occasion.

Check participating locations.

Where We Live

We have created a scatter diagram of where Unit members reside.

Have a look, it's interesting!

This map of Where We Live is kept on the Membership Stats page

under the News/Member Services menu.

For the second year the St. Louis Bridge Center has formed a team,

as part of a partnership effort between

the ACBL and the Alzheimer's Association,to raise funds for

and awareness of this devastating disease.

For more information about this event, or to make a donation, please click here.

As a courtesy to our players, we will publish game cancellations of Edwardsville, IL Unit 223 games in the banner header if there is inclement weather.

We will publish names of Unit members who pass away from us

and link to an obituary published for two weeks in the St. Louis Post Dispatch. Please notify us

Next Unit Board Meeting Wednesday, July 8.

Olivette Community Center, Room 6, 7 PM

Review the recent Unit 143 IRS filing for 2013: Form 990-EZ

This is the current filing posted Jan. 2015.

We added

8

new members last month.

Welcome them when you see them at the table!

Unit membership is

1390

3 Upcoming Education Events

Barbara Seagram at SLBC June 12-13

Barbara Seagram, award winning coauthor and Master Bridge Teacher

, will be at the St. Louis Bridge Center

for a 2-day, 3-session seminar June 12th and 13th. 

To register for one or more sessions, or for further information, click here.

Youth Bridge Camp,

Carlinville, IL

for Students entering Grades 6-10 in Fall 2015

June 28 - July 3, 2015

2 Scholarships available for Students residing in Unit 143

Application deadline: midnight Sunday, June 1, 2015

Click here for details on Scholarships, Camp information & Application

New this Year

Youth Bridge High School Camp,

MO Western U, St. Joseph, MO

for Students entering Grades 10-12 in Fall 2015

July 5 - 11, 2015

1 Scholarship available for Students residing in Unit 143

Application deadline: midnight Sunday, June 1, 2015

Click here for details on Camp information & Application

To be considered for a Scholarship for either camp:

Write a short paragraph (200 – 500 words) titled:

"Why I Would Like a Scholarship to Attend the Youth Bridge Camp."

Email to:  unit143_bridge_camp_scholarship@yahoo.com

Deadline: Midnight on Sunday, June 1st, 2015

Adult Bridge Boot Camp

October 19-22

Camp Williamson in Carlinville, IL

Flyer and registration information

Unit Masterpoint Races YTD

Life Master Milestones

Kudos to:

*** New Life Masters ***

*** New Bronze Life Masters ***

*** New Silver Life Master ***

*** New Gold Life Master ***

***

New Diamond Life Master

***

*** New Emerald Life Master ***

*** New Platinum Life Master***

*** New Grand Life Master***

*** Other Advancers ***

Angela Dalton

Deborah Hellmann

Victoria Keys

Nancy Louis

Marylou Mellish

Nancy Staley

Elizabeth Flanigan

Margaret Holtman

Charlotte Lehmann

Ernest Rouse

Mary Volmert

Mathew Walsh

David Peterson

Patricia Snyder

Dan Waeltermann

Louisa Miller

Robert Sutton

Kathleen Essma

Estella Lau

Michael Kelley

The Colorado Springs analysis that they call

'Power Rankings'.

Frequently Asked Questions about Power Rankings.

Click here for our unit.

This analysis will continue to be available on the Honor Rolls page;

in the future, you can access from News/Membership Services.

ACBL launches new Learn to Play Bridge

Learn To Play Bridge can now be directly shared with friends and family

over the Internet. Play a hand and share it on Facebook, Twitter or through email!

bridge articles - geared toward the beginner/newcomer bridge player

Fringe Benefits of Bridge? Brainpower!!!
Playing your cards right can help keep you sharp long after retirement
by Jon Saraceno,  AARP Bulletin, March 2015
Bridge makes us use our brains.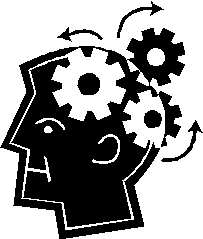 When doctors evaluate games that are most effective in
staving off dementia, bridge is always at the top of the list.
Bridge players are the most successful agers on earth.
Although it cannot cure Alzheimer's, bridge is a wonderful game
to slow the onset and progression of Alzheimer's.
University of CA, Irvine
Institute for Memory Impairments
and Neurological Disorders
***