WELCOME

UNIT 143 of

GREATER ST. LOUIS

Hope everyone had fun at the Regional. We now begin preparations for the I/N tournament September 23rd and the last Sectional of the year October October 20-22. 

Tournaments are fun, a way to meet other bridge players and a time to get master points of color!.  Come join us!

Thanks for visiting our web page, published by the Board of Directors for the benefit of our members and those interested in what we offer in Unit 143 of Greater St. Louis ACBL.

Becky Hubert, President

Upcoming Unit 143 fall tournaments.

Earn masterpoints while enjoying wonderful hospitality and friendly competition

If you have less than 300 masterpoints, don't miss the

Two-Day 299er Tournament

Click here

 

for tournament flyer.

Saturday, Sept. 23 & Sunday, Sept. 24, 2017

St. Louis Bridge Center 1270 Price Rd., Olivette, MO 63132

St. Louis Fall Sectional

October 20 - 22, 2017

Blanchette Park Memorial Hall, St. Charles, MO

Friday afternoon Open pairs and I/N game

Friday evening single session Swiss and I/N pairs

Saturday AM single session Swiss

Saturday afternoon and evening two-session pairs, side games and I/N pairs

Sunday Swiss Open and < 300 MP I/N Swiss

Get more details by clicking here for tournament flyer.

Annual meeting of Unit 143 to be held at the tournament on Saturday, October 21, 2017 at 6:30 PM

St. Louis Gateway to the West Regional

Pictures and Results




click here for photos, results from Regional

Congratulations to the top 10 point winners from Unit143

| | | |
| --- | --- | --- |
| Place | Points | Player |
| 1 | 94.51 | Clay Cuthbertson |
| 2 | 91.88 | Milton Zlatic |
| 7 | 81.84 | Rod Beery |
| 12 | 74.58 | Tom Kniest |
| 16 | 73.64 | Jack Bryant |
| 22 | 71.93 | Jonathan Weinstein |
| 23 | 65.87 | Debra Romero |
| 26 | 63.85 | Nancy Popkin |
| 27 | 63.85 | Alan Popkin |
| 32 | 59.61 | Mark Boswell |

Unit 143 New Board Members


In the absence of petitions, the following board-nominated slate will take office November 1st. Congratulations to:

Dennis Abeln (1st Term)

Becky Hubert (2nd Term)

Debbie Romero (1st Term)

Jay Shah (3rd Term)

Adult Bridge Boot Camp coming this fall

For: 0-499 non-life masters

When: October 23 - October 26, 2017

Where: Lake Williamson Center Carlinville, IL

Click here for additional details and registration form

Check participating locations.

Unit 143 added the following new members last month:

Nancy Matheny

Linda Pierce

Cathy Schainblatt

Welcome them when you meet them at the table.

Unit membership is

1364

As a courtesy to our players, we will publish game cancellations of Edwardsville, IL Unit 223 games in the banner header if there is inclement weather.

We will publish names of Unit members who pass away from us

and link to an obituary published in the St. Louis Post Dispatch. Please notify us.

It is with sadness that we note the passing of the following members of Unit 143:

Dorothy (Dottie) Sealy, August 23, 2017 Obit here

Lois Miller, August 8, 2017 Obit here

Nancy Harris, August 3, 2017 Obit here

-----------------------------------------

Unit 143 Board Meeting held on the second Wednesday of each month at

Creve Coeur Government Center Mtg Room 1, 7 PM

Review the recent Unit 143 IRS filing for 2015: Form 990-EZ

This is the current filing posted Mar. 2017.

Unit Masterpoint Races YTD

Life Master Milestones

NOTE 2 NEW LIFE MASTER LEVELS

Kudos to:

*** New Life Masters ***

*** New Bronze Life Masters ***

Estella Lau

*** New Silver Life Master ***

Susan Kilo

*** New Ruby Life Master ***

*** New Gold Life Master ***

*** New Sapphire Life Master ***

***

New Diamond Life Master

***

*New Emerald Life Master *

*** New Platinum Life Master***

*** New Grand Life Master***

*** Other Advancers ***

Amy Shipley

Scott Shipley

Casandra Wallace

Barbara Barenholtz

Michael Caldwell

Nancy Louis

Steve Rosen

Kristin Schaefer

Rochell Weiss

Linda Kamler

Richard Lazaroff

David Poos

Estella Lau

Susan Kilo

The Colorado Springs analysis that they call

'Power Rankings'.

Frequently Asked Questions about Power Rankings.

Click here for our unit.

This analysis will continue to be available on the Honor Rolls page;

in the future, you can access from News/Membership Services.

ACBL launches new Learn to Play Bridge

Learn To Play Bridge can now be directly shared with friends and family

over the Internet. Play a hand and share it on Facebook, Twitter or through email!

bridge articles - geared toward the beginner/newcomer bridge player

Fringe Benefits of Bridge? Brainpower!!!
Playing your cards right can help keep you sharp long after retirement
by Jon Saraceno,  AARP Bulletin, March 2015
Bridge makes us use our brains.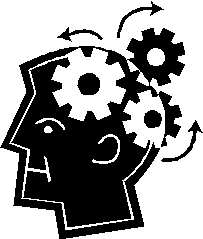 When doctors evaluate games that are most effective in
staving off dementia, bridge is always at the top of the list.
Bridge players are the most successful agers on earth.
Although it cannot cure Alzheimer's, bridge is a wonderful game
to slow the onset and progression of Alzheimer's.
University of CA, Irvine
Institute for Memory Impairments
and Neurological Disorders
***