WELCOME

UNIT 143 of

GREATER ST. LOUIS

Hello! Our Gateway to the West Regional is coming up August 14-20. We hope to see you there.

Thanks for visiting our web page, published by the Board of Directors for the benefit of our members and those interested in what we offer in Unit 143 of Greater St. Louis ACBL.

Becky Hubert, President

St. Louis Gateway to the West Regional

August 14-20, 2017

Click here for tournament flyer

Notice of Unit 143 Board of Directors Openings


(Deadline for petitions is August 22, 2017)


Effective 11/1/17, there will be 4 openings for Directors on the Unit 143 Board of Directors. The four Director openings will be elected from members in the Metropolitan St. Louis Area (InMetro). Click here for definition of InMetro/OutMetro.

The board-approved slate of candidates that will fill these openings in the absence of any petitions is comprised of: (listed in alphabetical order)


Dennis Abeln (InMetro)
Becky Hubert (InMetro)
Debbie Romero (InMetro)
Jay Shah (InMetro)


Unit 143 members, with current ACBL membership and in good standing, who are interested in being nominated for one of these positions must submit a petition (on paper with handwritten signatures, no electronic signatures) to the Unit 143 Secretary (Dianne Glick) no later than August 22, 2017 . Late petitions will not be valid or accepted. The petition must be signed by the nominee and (a) by at least twentyfive UNIT 143 members in good standing for InMetro Directors or (b) by at least ten UNIT 143 members in good standing for an OutMetro Director.


An election will be held at the October 2017 Sectional if valid petitions are received to elect Directors from the board slate and petitioners.

St. Louis Spring Sectional

May 19-21, 2017

Tom Oppenheimer accepting the

Unit 143 Meritorious Service Award

Click here for photos of event winners, new Life Masters, Mini-McKenney and Ace of Clubs winners. Click here to read presentation by President Hubert.

For results: click Game Results tab on left or click here for results at ACBL site.

Check participating locations.

Unit 143 added the following 3 new members last month:

Lesley Hanson

Mary Laroche

Raymond Laroche

Welcome them when you meet them at the table.

Unit membership is

1370

As a courtesy to our players, we will publish game cancellations of Edwardsville, IL Unit 223 games in the banner header if there is inclement weather.

We will publish names of Unit members who pass away from us

and link to an obituary published in the St. Louis Post Dispatch. Please notify us.

It is with sadness that we note the passing of the following members of Unit 143:

Dick Ford, July 8, 2017 Obit Here

Mary Leach, June 20, 2017 Obit Here

-----------------------------------------

Hatchie Greene was a much loved and respected bridge teacher and director in our unit. She died on July 3, 2017. See below for her services.

Unit 143 Board Meeting held on the second Wednesday of each month at

Creve Coeur Government Center Mtg Room 1, 7 PM

Review the recent Unit 143 IRS filing for 2015: Form 990-EZ

This is the current filing posted Mar. 2017.

Unit Masterpoint Races YTD

Life Master Milestones

NOTE 2 NEW LIFE MASTER LEVELS

Kudos to:

*** New Life Masters ***

Joseph Butkiewicz

Bill Canfield

John Hagedorn

Karen Pahuski

*** New Bronze Life Masters ***

Suzy Seldin

*** New Silver Life Master ***

Anne Agovino

*** New Ruby Life Master ***

*** New Gold Life Master ***

*** New Sapphire Life Master ***

***

New Diamond Life Master

***

*New Emerald Life Master *

*** New Platinum Life Master***

Nancy Popkin

*** New Grand Life Master***

*** Other Advancers ***

Margaret Condie

Kristin Schaefer

Michael Bono

Hedy Glover

Barry Krell

Judith Rau

Harriet Rudman

Walter Galvin

Bob Schaefer

Gillian Bond

James Cooper

Marshall Hankins

Katie King

Annie Schlafly

Diana Stoneman

Lauretta Weimer

Kelly White

Fritz Gebhard

Phillip Helm

The Colorado Springs analysis that they call

'Power Rankings'.

Frequently Asked Questions about Power Rankings.

Click here for our unit.

This analysis will continue to be available on the Honor Rolls page;

in the future, you can access from News/Membership Services.

ACBL launches new Learn to Play Bridge

Learn To Play Bridge can now be directly shared with friends and family

over the Internet. Play a hand and share it on Facebook, Twitter or through email!

bridge articles - geared toward the beginner/newcomer bridge player

Fringe Benefits of Bridge? Brainpower!!!
Playing your cards right can help keep you sharp long after retirement
by Jon Saraceno,  AARP Bulletin, March 2015
Bridge makes us use our brains.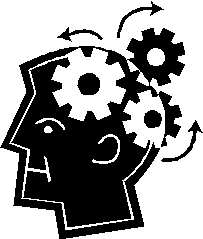 When doctors evaluate games that are most effective in
staving off dementia, bridge is always at the top of the list.
Bridge players are the most successful agers on earth.
Although it cannot cure Alzheimer's, bridge is a wonderful game
to slow the onset and progression of Alzheimer's.
University of CA, Irvine
Institute for Memory Impairments
and Neurological Disorders
***