WELCOME

UNIT 143 of

GREATER ST. LOUIS

Hello! Our web page is published by the Board of Directors for the benefit of our members and those interested in what we offer in Unit 143 of Greater St. Louis of the ACBL.

Debbie Romero, President

St. Louis Gateway to the West

Regional

August 11 - 17, 2014

Click here for complete 2-page schedule

I/N 199er Pairs Games Now Everyday

Announcing Free

Newcomers Event

Only for Players with 0-20 Master Points

Monday, August 11

10 am – 12 pm Free Lesson

1 pm - 4 pm Free Duplicate Game
Relaxed Rules


click here for Newcomer Event information

Notice for Unit 143 Members

Effective November 1, 2014, there will be 5 openings on the Unit 143 Board of Directors, 4 in-Metro openings and 1 out-Metro opening.  Click here for more information and how to petition to be added to the ballot for these openings.  Deadline for petitions is midnight August 15, 2014.

Summer NABC

July 17-27 Las Vegas

You may wish to record these dates in the Unit Date Book.

Club locations holding each game will be added in a timely way.

2014 North American Pairs

Games Scheduled

June, July, and August

New Point ranges this year:

Flight A        Unlimited

Flight B        0-2500 MP

Flight C        < 500 MP

As a courtesy to our players, we will publish game cancellations of Edwardsville, IL Unit 223 games in the banner header if there is inclement weather.

.

We will publish names of Unit members who pass away from us and link to an obituary published for two weeks in the St. Louis Post Dispatch. Please notify us.

Next Unit Board Meeting

Olivette Community Center, Room 6, 7 PM

Next Meeting Wednesday, August 6.

Review the recent Unit 143 IRS filing for 1992: Form 990-EZ

We added

8

new members last month.

Welcome them when you see them at the table!

Unit membership is

1369

June 2014 issue of the
District 8 Advocate Newsletter

For more news and bridge features of general interest, visit District 8 Online

Please send your comments and suggestions to the editor: dist8adv@comcast.net

Adult Bridge Camp

October 13 -16, 2014

Lake Williamson in Carlinville, IL

A Learn & Play Adult Bridge Camp for 0-299ers

focusing on the needs of the
intermediate player as well as those newer to Duplicate

link to information & registration form

Youth Bridge Camp

June 22-28, 2014

Kaleigh Ishmael

2014 Unit 143 Scholarship Winner

Upcoming NABC's, District 8 & Nearby Tournaments

Nationals

Spring 2014 Dallas Mar. 20-30 Results

2015

Spring 2015 New Orleans Mar. 12-22
Summer 2015 Chicago, IL Aug 6-16
Fall 2015 Denver, CO Nov. 26 - Dec. 6

Regionals

June 16-22 CRYSTAL LAKE, IL Results

Sectionals

May 2-4 Lenexa/Kansas City, MO Results

Sept. 27-28 St. Louis 199er Tournament New 2-day tournament

Unit Masterpoint Races YTD

Life Master Milestones

Kudos to:

*** New Life Masters ***

*** New Bronze Life Masters ***

Raye Zeigler

*** New Silver Life Master ***

*** New Gold Life Master ***

***

New Diamond Life Master

***

*** New Emerald Life Master ***

*** New Platinum Life Master***

*** New Grand Life Master***

*** Other Advancers ***

Marcia Buterin
Charlotte Lehmann
Micki Meyerhardt
Louisa Miller
Kathy Ryan
Patricia Dwyer
Thomas Hanewinkle
Michaela Kursar
Aimee Whitelaw
Jason Patton

Marcia Shapiro
Michael Kelley
Roxy Kesslernh

ACBL launches new Learn to Play Bridge

bridge articles - geared toward the beginner/newcomer bridge player

Bridge makes us use our brains.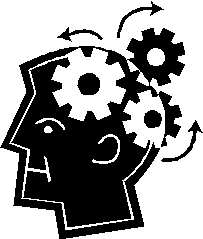 When doctors evaluate games that are most effective in
staving off dementia, bridge is always at the top of the list.
Bridge players are the most successful agers on earth.
Although it cannot cure Alzheimer's, bridge is a wonderful game
to slow the onset and progression of Alzheimer's.
University of CA, Irvine
Institute for Memory Impairments
and Neurological Disorders
***