WELCOME

UNIT 143 of

GREATER ST. LOUIS

Hello! Our web page is published by the Board of Directors for the benefit of our members and those interested in what we offer in Unit 143 of Greater St. Louis of the ACBL.

Debbie Romero, President

St. Louis Fall Sectional

Oct. 17-19, 2014

Thanks for playing!

Congratulations to Mike Carmen who accepted the first

Unit 143 Meritorious Service Award on Sunday.

Mike chose an atomic clock as his memento.

Congratulations, Mike!

The Colorado Springs analysis that they call

'Power Rankings'.

Frequents Asked Questions about Power Rankings.

Click here for our unit.

This analysis will continue to be available on the Honor Rolls page;

in the future, you can access from News/Membership Services.

Congratulations to

Karen Erlanger

George Hawley

Becky Hubert

Jay Shah

As of November 1, 2014, they are elected/re-elected to the Unit 143 Board

of Directors since the board received no valid petitions

from Unit members by the August 15, 2014 midnight deadline.

There is no need for an election.

STaC Week

October 25 - October 31

2014 North American Pairs

link to District 8 Finals

Qualifying games are complete.

As a courtesy to our players, we will publish game cancellations of Edwardsville, IL Unit 223 games in the banner header if there is inclement weather.

It is with sadness we report the passing of

James Simpson

of Godfrey, IL who died Oct. 18.

It is with sadness we report the passing of

Marguerite Burpo

who died Oct. 7, 2014; services were Oct. 9.

We are saddened also to report the passing of

Richard Mueller

of Chicago, IL on October 11 after a long illness.

Rick directed many or our sectionals and regionals.

Our sympathy to his family and friends.

We are saddened to report the passing of

Bob Wallace

of Indianapolis on October 6 in a boating accident.

He was a member of the directing staffs of both the ABA and the ACBL

and directed many of our sectionals and regionals.

link to ACBL news link to ABA tribute

Unit 143 sends our sympathy to his family and ABA members.

We will publish names of Unit members who pass away from us and link to an obituary published for two weeks in the St. Louis Post Dispatch. Please notify us.

Next Unit Board Meeting

Olivette Community Center, Room 6, 7 PM

Next Meeting Wednesday, November 12.

Review the recent Unit 143 IRS filing for 1992: Form 990-EZ

We added

8

new members last month.

Welcome them when you see them at the table!

Unit membership is

1368

October 2014 issue of the
District 8 Advocate Newsletter

For more news and bridge features of general interest, visit District 8 Online

Please send your comments and suggestions to the editor: dist8adv@comcast.net

Adult Bridge Camp

October 13 -16, 2014

Lake Williamson in Carlinville, IL

A Learn & Play Adult Bridge Camp for 0-299ers

focusing on the needs of the
intermediate player as well as those newer to Duplicate

link to information & registration form

Unit Masterpoint Races YTD

Life Master Milestones

Kudos to:

*** New Life Masters ***

Jo Ann Froelich

*** New Bronze Life Masters ***

Mike Arnheim

*** New Silver Life Master ***

Julie Woods

*** New Gold Life Master ***

Gloria Spitzer

***

New Diamond Life Master

***

Karen Erlanger

*** New Emerald Life Master ***

*** New Platinum Life Master***

*** New Grand Life Master***

*** Other Advancers ***

Beverly Cockrell

Corinne Fusz

Nancy Harris

Terree Rowbottom

Ann Bradley

Maureen Curran

Michael Schneider

Dan Waeltermann

Caroline Gunter

Estella Lau

Mary Joan Wood

Steven Clements

Frank Lemp

James Markey

ACBL launches new Learn to Play Bridge

Learn To Play Bridge can now be directly shared with friends and family

over the Internet. Play a hand and share it on Facebook, Twitter or through email!

bridge articles - geared toward the beginner/newcomer bridge player

Bridge makes us use our brains.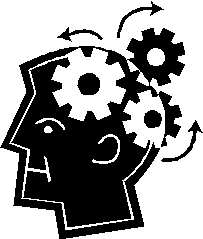 When doctors evaluate games that are most effective in
staving off dementia, bridge is always at the top of the list.
Bridge players are the most successful agers on earth.
Although it cannot cure Alzheimer's, bridge is a wonderful game
to slow the onset and progression of Alzheimer's.
University of CA, Irvine
Institute for Memory Impairments
and Neurological Disorders
***