WELCOME
UNIT 143 of
GREATER ST. LOUIS
Hello! Our web page is published by the Board of Directors for the benefit of our members and those interested in what we offer in Unit 143 of Greater St. Louis ACBL.
Becky Hubert, President

St. Louis Winter Sectional
January 13-15, 2017
Blanchette Memorial Hall, St. Charles
New Event at this Sectional:
A pairs side game has been added to the Friday evening session.
Click here to view tournament flyer

ACBL Nationals Orlando Fall 2016
Congratulations to Unit 143 member Tom Kniest and his partner Ed Schulte on winning the Super Senior Pairs event
Click here for event results and link to daily bulletins

The Unit 143 Board of Directors is pleased to congratulate these newly elected and re-elected officers:
Becky Hubert - President
Mark Boswell - Vice-President
Jeff Kopolow - Treasurer (re-elected)
and these newly elected and re-elected board members
In-Metro Directors
John Antognoli -- newly elected
Dianne Glick -- newly elected
Lee Hastings -- re-elected
Linda Seibert re-elected


The new Unit 143 Datebook is available. Pick up your copy at one of the clubs.

Check participating locations.

North American Pairs District 8 Finals
Congratulations to Unit members Tom Kniest and Jonathan Weinstein
who took 1st place in Flight A
Click here for results

As a courtesy to our players, we will publish game cancellations of Edwardsville, IL Unit 223 games in the banner header if there is inclement weather.

2016 UNIT 143 MEMBERSHIP DIRECTORIES
ARE AVAILABLE IN CLUBS
ONE PER UNIT 143 MEMBER

We will publish names of Unit members who pass away from us
and link to an obituary published for two weeks in the St. Louis Post Dispatch. Please notify us.
It is with sadness that we note the passing of
Eunice Bloom Portnoy Garrison on Nov. 11, 2016. Click here for obituary.
Mary Adrignola on Nov. 16, 2016. Click here for obituary
James Morton Neville on Nov. 21, 2016. Click here for obituary.

Unit 143 Board Meeting held on the second Wednesday of each month at
Creve Coeur Government Center Mtg Room 1, 7 PM
Review the recent Unit 143 IRS filing for 2013: Form 990-EZ
This is the current filing posted Jan. 2015.
Welcome them when you see them at the table!
Unit membership is

1375


Unit Masterpoint Races YTD

Life Master Milestones
NOTE 2 NEW LIFE MASTER LEVELS
Kudos to:
*** New Life Masters ***
*** New Bronze Life Masters ***

Jo Chorpening
*** New Silver Life Master ***
*** New Ruby Life Master ***
*** New Gold Life Master ***
*** New Sapphire Life Master ***
***

New Diamond Life Master

***
*** New Emerald Life Master ***
*** New Platinum Life Master***
*** New Grand Life Master***
*** Other Advancers ***
Laura Barnes

Robert Barrett

Ellen Lieberman

Lois Miller

Chery Green

Lynne Peutz

Nancy Bartel

Nancy Hope

Katie King

Mary Menousek

Terree Rowbottom

Robert Tucker

John Uihlein

Mathew Walsh

Kelley White

Karen Bettis

Cynthia Fahs

Theodore Fahs

Bruce Kannenberg

Lee Steuby

Mary Ann Shepard
The Colorado Springs analysis that they call

'Power Rankings'.

Frequently Asked Questions about Power Rankings.

Click here for our unit.
This analysis will continue to be available on the Honor Rolls page;
in the future, you can access from News/Membership Services.

ACBL launches new Learn to Play Bridge
Learn To Play Bridge can now be directly shared with friends and family
over the Internet. Play a hand and share it on Facebook, Twitter or through email!


bridge articles - geared toward the beginner/newcomer bridge player

Fringe Benefits of Bridge? Brainpower!!!
Playing your cards right can help keep you sharp long after retirement
by Jon Saraceno,  AARP Bulletin, March 2015
Bridge makes us use our brains.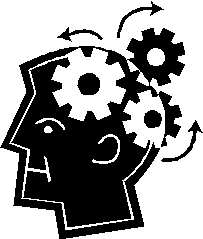 When doctors evaluate games that are most effective in
staving off dementia, bridge is always at the top of the list.
Bridge players are the most successful agers on earth.
Although it cannot cure Alzheimer's, bridge is a wonderful game
to slow the onset and progression of Alzheimer's.
University of CA, Irvine
Institute for Memory Impairments
and Neurological Disorders
***