WELCOME

UNIT 143 of

GREATER ST. LOUIS

Hello! Our web page is published by the Board of Directors for the benefit of our members and those interested in what we offer in Unit 143 of Greater St. Louis of the ACBL.

Debbie Romero, President

St. Louis

Gateway to the West

Regional

August 11 - 17, 2014

Click here for complete 2-page schedule

I/N 199er Pairs Games Now Everyday

Announcing Free

Newcomers Event

Only for Players with 0-20 Master Points

Monday, August 11

10 am – 12 pm Free Lesson


1 pm - 4 pm Free Duplicate Game
Relaxed Rules


click here for Newcomer Event information

2014 Metropolis Regional Cancelled

June 22-28

Lost venue, no split regional

2014 Crystal Lake Regional

June 22-28

now a full regional Information

We regret to report that

James Keating

died on April 1 and was buried on April 8.

We will publish names of Unit members who pass away from us and link to an obituary published for two weeks in the St. Louis Post Dispatch. Please notify us.

You may wish to record these dates in the Unit Date Book.

Club locations holding each game will be added in a timely way.

As a courtesy to our players, we will publish game cancellations of Edwardsville, IL Unit 223 games in the banner header if there is inclement weather.

SLBC ranked 15th in total tables in 2013

Next Unit Board Meeting

Olivette Community Center, Room 6, 7 PM

Meeting Wednesday, April 9 cancelled

Next Meeting Wednesday, May 14.

Review the recent Unit 143 IRS filing for 1992: Form 990-EZ

We added

8

new members last month.

Welcome them when you see them at the table!

Unit membership is

1356

District 8

Grand National Teams Finals

April 26-27, 2014

Springfield, IL

Information Flyer with driving directions

New Flights This Year

Championship: Open

Flight A: 0 - 6000 MPs

Flight B: 0-2500 MPs

Flight C:0-500 MPs, Non-Life Masters

Reservations requested:  

Please notify GNT Coordinator Georgia Heth by phone

(573-999-5969) or email (gkheth@hotmail.com) if you plan to play.

In your message, include the names of your team members and

indicate which flight you'll be entering.

April 2014 issue of the
District 8 Advocate Newsletter

In this issue:

Solvers Forum bidding problems - Nate Ward, moderator

District 8 Grand National Teams - April 26-27

Karl Dencker wins National Goodwill Award

District 8 Masterpoint Race winners for 2013

ACBL Director's Report by Georgia Heth

Schedules for regionals in Champaign IL, Crystal Lake IL & St Louis

For more news and bridge features of general interest, visit District 8 Online: http://district8acbl.com

Click here for information and schedule for the ACBL's upcoming NABC.

Click here to opt out from receiving future Marketing Communications from the ACBL.

Click here to update/change your email address or preferences.

Please send your comments and suggestions to the editor: dist8adv@comcast.net

Bridge Camp

June 22-28, 2014

for students entering Grades 6-10 in Fall 2014

2 Scholarships available

for students residing in Unit 143

see details about camp and application for scholarships

Larry Cohen is Coming to the St. Louis Bridge Center

June 5 & 6

Upcoming District 8 & Nearby Tournaments

Nationals

Regionals

Sectionals

Feb. 13-16 Adult Bridge Boot Camp, Carlinville, IL Results

Feb. 14-17 ABA Grade A St. Louis, MO

Unit Masterpoint Races YTD

Life Master Milestones

Kudos to:

*** New Life Masters ***

William Lobdell

*** New Bronze Life Masters ***

Wayne Sprehe

*** New Silver Life Master ***

*** New Gold Life Master ***

***

New Diamond Life Master

***

*** New Emerald Life Master ***

*** New Platinum Life Master***

*** New Grand Life Master***

*** Other Advancers ***

Barbara Barenholtz
Robert Gardiner
F Thomas Ott
Joni Antweil
Barbara Azzam
John Belfi
Marsha Grazman
Gloria Bess
Steven Clements
Cindy Grumney
Renee Hartstein
James McClure
Vernon Meadows
Jill Padua
John Welte
Linda Langsdorf
Augustyn Ortynski
Hope Wood

FREE Bridge Lessons for those who have never played

More than 40,000 people have downloaded this user-friendly

& comprehensible program from the ACBL web site.

Click here for free download.

bridge articles - geared toward the beginner/newcomer bridge player

Bridge makes us use our brains.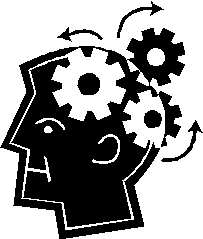 When doctors evaluate games that are most effective in
staving off dementia, bridge is always at the top of the list.
Bridge players are the most successful agers on earth.
Although it cannot cure Alzheimer's, bridge is a wonderful game
to slow the onset and progression of Alzheimer's.
University of CA, Irvine
Institute for Memory Impairments
and Neurological Disorders
***