WELCOME

UNIT 143 of

GREATER ST. LOUIS

Hello! Our web page is published by the Board of Directors for the benefit of our members and those interested in what we offer in Unit 143 of Greater St. Louis ACBL.

Becky Hubert, President

St. Louis Gateway to the West Regional

August 14-20, 2017

Click here for tournament flyer

Longest Day Wednesday June 21

Join ACBL members across the country as we raise money to fight Alzheimer's. Here are the Longest Day games scheduled at Unit 143 clubs:

BRIDGE HAVEN:

10:30 AM

6:30 PM

ST. LOUIS BRIDGE CENTER

9:00 AM

1:00 PM

6:00 PM

St. Louis Spring Sectional

May 19-21, 2017

Tom Oppenheimer accepting the

Unit 143 Meritorious Service Award

Click here for photos of event winners, new Life Masters, Mini-McKenney and Ace of Clubs winners. Click here to read presentation by President Hubert.

For results: click Game Results tab on left or click here for results at ACBL site.

Urgent need for counselors

June 25-July 1 Carlinville, IL Youth Bridge Camp

We need your help! The Youth Bridge Camp has lost five counselors for a variety of reasons in the past week, four of them women, and are now faced with having to stop accepting additional female camper applicants for lack of staff.

If you know of anyone who might be suitable and interested, please let us know right away. We hate to turn away kids who want to learn/play bridge, and that's the situation we looking at currently. Because it does take some time to vet new staff and camp is just six weeks away, time is of the essence!

Reminder: YBC is scheduled from June 25-July 1. We are happy to answer any questions. We can we reached at 314-481-1838. Thanks! Steve and Amy, Youth Bridge Camp Directors

Philip Alder Bridge Seminar June 9 and 10

Click here for registration details on seminar series being offered at St. Louis Bridge Center by this renowned educator, former New York Times bridge columnist and monthly contributor to the Bridge Bulletin. You will save over $30 for all three sessions if you register by May 15.

Two Youth Bridge Camps Summer 2017

1. High School Bridge Camp, June 11-17, St. Joseph MO. Residential camp on campus of Missouri Western State University for students of all skill levels who are entering grades 10-12 in Fall of 2017. Click here for link to flyer.

2. Youth Bridge Camp, June 25-July 1, Lake Williamson Center, Carlinville, IL. For players of all experience levels who are entering grades 6-10 in the Fall of 2017. Click here for link to flyer.

SCHOLARSHIP APPLICATION FOR 2 STUDENTS RESIDING IN UNIT 143

To be considered, write a short paragraph (200 – 500 words) titled:   

                "Why I Would Like a Scholarship to Attend the Youth Bridge Camp."

Email to leehastings@charter.net    

Deadline: Midnight on Friday, June 2nd, 2017

Check participating locations.

Unit 143 added the following 8 new members last month:

Edgar Ellermann

Mary Frank

Rosemary Galmiche

Elvira Johnson

Neela Kottmeier

Jo Ellen Miller

Kristin Schaefer

Ann Torbert

Welcome them when you meet them at the table.

Unit membership is

1365

As a courtesy to our players, we will publish game cancellations of Edwardsville, IL Unit 223 games in the banner header if there is inclement weather.

We will publish names of Unit members who pass away from us

and link to an obituary published in the St. Louis Post Dispatch. Please notify us.

Unit 143 Board Meeting held on the second Wednesday of each month at

Creve Coeur Government Center Mtg Room 1, 7 PM

Review the recent Unit 143 IRS filing for 2015: Form 990-EZ

This is the current filing posted Mar. 2017.

Unit Masterpoint Races YTD

Life Master Milestones

NOTE 2 NEW LIFE MASTER LEVELS

Kudos to:

*** New Life Masters ***

Mary Lois Hoog

Tony Ponzar

*** New Bronze Life Masters ***

Dennis Abeln

*** New Silver Life Master ***

Tom Cadwell

*** New Ruby Life Master ***

*** New Gold Life Master ***

Robert Wheeler

*** New Sapphire Life Master ***

***

New Diamond Life Master

***

*New Emerald Life Master *

*** New Platinum Life Master***

*** New Grand Life Master***

*** Other Advancers ***

Gary Darkick

Jeanne Dardick

James Furgason

Debbie Kegler

Bryan Lane

Jim Bowers

Donald Cramer

Victoria Keys

Cheryl Levey

Michael Walsh

Jim Belman

Barb Liberman

Rick Salamon

Patricia Vitale

Mary Volmert

Dan Waeltermann

Michael Schneider

The Colorado Springs analysis that they call

'Power Rankings'.

Frequently Asked Questions about Power Rankings.

Click here for our unit.

This analysis will continue to be available on the Honor Rolls page;

in the future, you can access from News/Membership Services.

ACBL launches new Learn to Play Bridge

Learn To Play Bridge can now be directly shared with friends and family

over the Internet. Play a hand and share it on Facebook, Twitter or through email!

bridge articles - geared toward the beginner/newcomer bridge player

Fringe Benefits of Bridge? Brainpower!!!
Playing your cards right can help keep you sharp long after retirement
by Jon Saraceno,  AARP Bulletin, March 2015
Bridge makes us use our brains.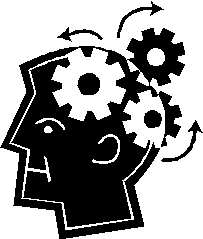 When doctors evaluate games that are most effective in
staving off dementia, bridge is always at the top of the list.
Bridge players are the most successful agers on earth.
Although it cannot cure Alzheimer's, bridge is a wonderful game
to slow the onset and progression of Alzheimer's.
University of CA, Irvine
Institute for Memory Impairments
and Neurological Disorders
***